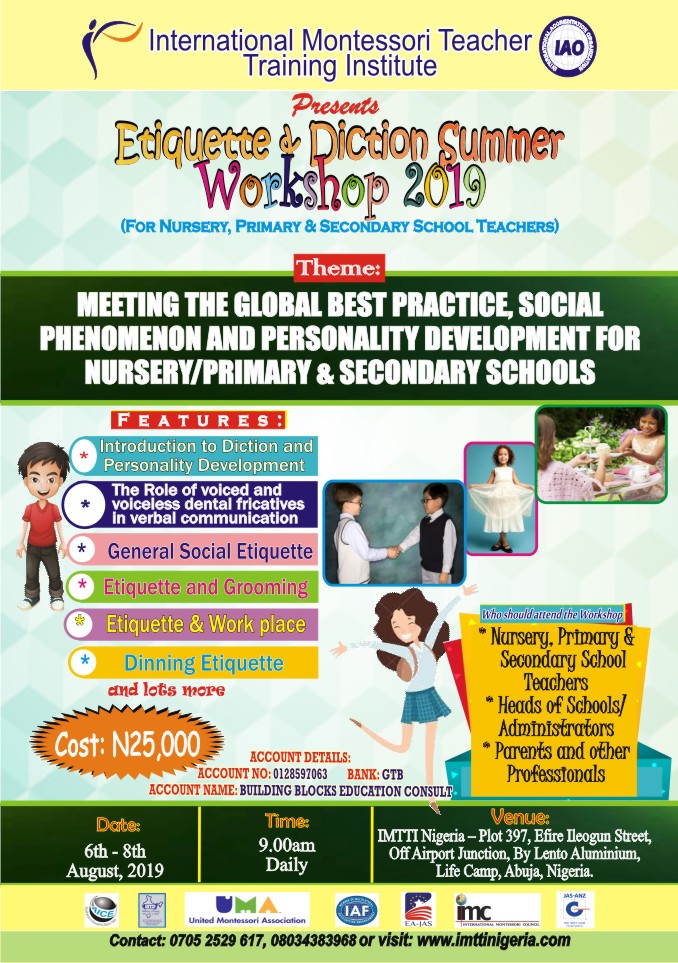 Etiquette + Diction Summer workshop 2019 for Nursery, Primary and Secondary school teachers.
THEME: MEETING THE GLOBAL BEST PRACTICE, SOCIAL PHENOMENON AND PERSONALITY DEVELOPMENT FOR NURSERY, PRIMARY AND SECONDARY SCHOOLS.
FEATURES:
Introduction to Diction and Personality Development
The role of voiced and voiceless dental fricatives in verbal communication
General Social Etiquette
Etiquette and Grooming
Etiquette and Work place
Dining Etiquette
And lots more……
Date: Tuesday 6th – Thursday 8th August 2019.
Time:9am-3pm daily.
To register, please fill the form below